Energy management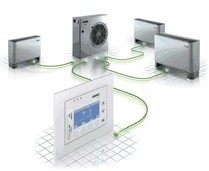 With experience of systems and building technologies, ibam offers its services in energy management. We support the industry and the service sector to better manage their energy consumption through monitoring, auditing and advanced technical studies.
Actions to improve energy management vary as follows:
Establishment of an Energy Policy
Establishment of specifications for sustainable maintenance
Control of the energy performance
Control of installations settings
Energy accounting
Energy Policy
CES implements systems for energy management according to standard NF EN 16001"systems for energy management." Intended for any organization, regardless of their field of activity or size, this standard is intended to help them develop an orderly managementof the energy to improve their energy efficiency. This European Standard has inspired the international standard ISO 50001 issued June 15, 2011.
Specifications for sustainable maintenance
The Dutch standard NEN 2767 is the reference used by ibam to define specifications taking into account the wear of buildings and technical equipment.
Control of energy performance
Using KPIs (Key Performance Indicator), it is possible to define and quantify the performance of a building to make the necessary decisions to improve it.
Check settings of facilities
CES follows the method defined by ASHRAE (operation & maintenance guideline) to control the settings and wear on facilities.
Energy accounting
CES uses the products of the company Synetica to proceed with the energy monitoringfacilities. This monitoring allows a detailed analysis of consumption by post and targetedmeasures and energy savings.