Chambon site is given a new life
2017-04-06 11:43:15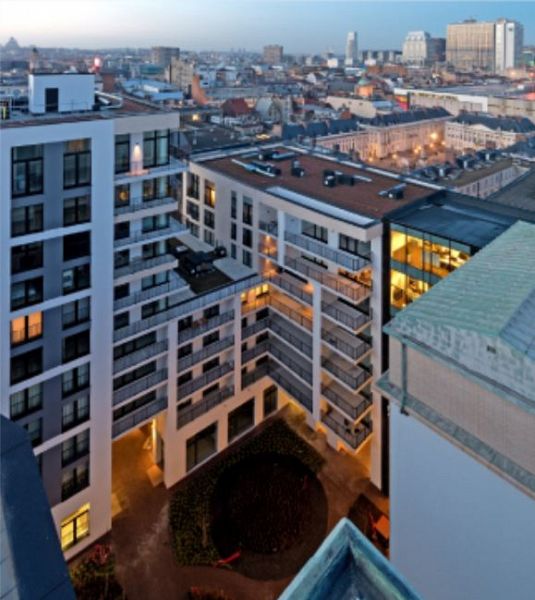 The historic Chambon complex won the award for Best Refurbished Building at the MIPIM Awards 2017 in Cannes on 16 March.
The former headquarters of the Caisse Générale d'Epargne et de Retraite (CGER),located right in the centre of Brussels,
has been fully renovated to respond to the growing demand for high-quality accommodation in the heart of the capital of Europe.
The complex has been seamlessly renovated, with a view to sustainability and versatility. While 60% of the Chambon consists of
accommodation, studios, luxury apartments, investment properties and student rooms, it also contains office areas, shops and two hotels.
This emblematic complex has been given a new lease on life, creating a complex that is a great place to live and work,
which also features a large green space that can be accessed by occupants and local residents.
Project details