Inauguration Public SME Busines Park 'Paepsem' in Anderlecht
2014-03-11 17:41:55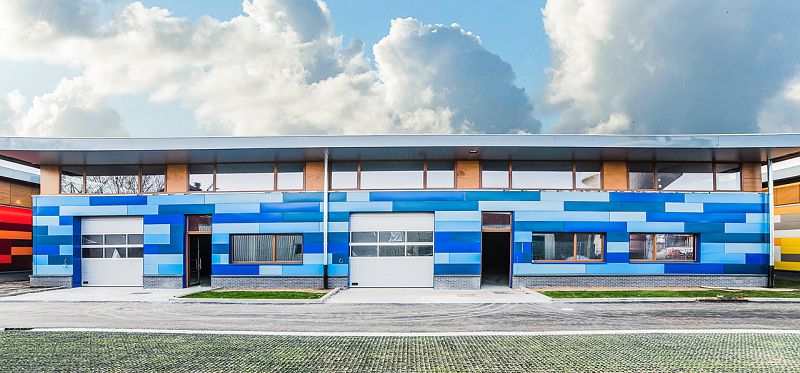 The public business park 'Paepsem' in Anderlecht was inaugurated on the 14th of February 2014. This industrial site of 12.500 m2, which is property of CPAS Brussels, provides 6.000 m2 of workshops and adjustable buildings for Small and Medium Size Enterprises.
Thanks to the thermal insulation of the building envelopes , and the contractor's ecological approach during construction (waste, water-use, materials,...), this projects was selected as a 'IBGE/BIM Exemplary Building' in 2011. The buildings attain a remarkable K28 level, whereas only K45 is demanded.
The tenants can organize the casco interior of the buildings according their own needs, connecting their technical areas to the technical facilities that are on hand.
According to Evelyne Huytebroeck, Brussels Minister of Environment, Energy and Urban Renovation, "This new SME Business Park is an important realisation of the European Fonds Program of 2007-2013. It covers different strategic aspects of the Brussels Region policy: meeting the need for economical space in Brussels, offering new jobs, and the reorganisation of an urban fallow area ."
Client : Citydev (former SDRB)
Architect : DDS & Partners, BAEB Architecture