Belview Brussels wins International Property Award
2014-03-11 17:38:01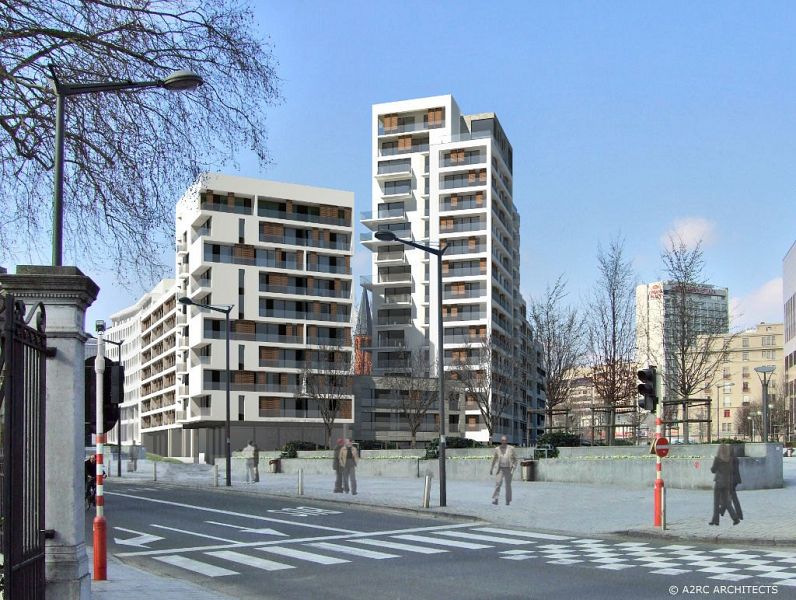 The Belview Project in Brussels, jointly developed by Allfin and BPI, was elected 'Best Mixed Use Building in the World' at the International Property Awards sponsored by Virgin Atlantic and Yamaha.
Belview comprises 29.000 m² of residential accommodation (205 apartments sold), 5.000 m² of offices (pre-sold to a German investor), 1.700 m² of retail units and 196 parking spaces. Due for completion this year, Belview is in the heart of the European district of Brussels close to both the European Parliament and Commission. The Allfin/BPI partnership is 60/40.
Commenting on his company's success, Allfin CEO Marnix Galle said: "This award shows that it is possible to propose exceptional architecture and a quality urban development in Brussels. We are proud of our project, which has no difficulty in being compared to the European institution buildings which surround it".
To win this prestigious title, Belview had to come ahead of candidates originally from 98 countries, which had put forward projects estimated to be worth a total of some 120 billion Euros. Regional winners had already been selected from Asia-Pacific, Africa, the Middle East, Europe, the UK and America, before the top projects from each area came together in London. The International Property Awards have been held since 1994 and recognise buildings in a number of categories, including skyscrapers, leisure, shopping centres, public buildings, offices…
Client : Allfin
Architect : A2RC, M. & J-M Jaspers - J. Eyers & Partners