Residential Project 'Wolfabriek'
2013-08-29 15:43:41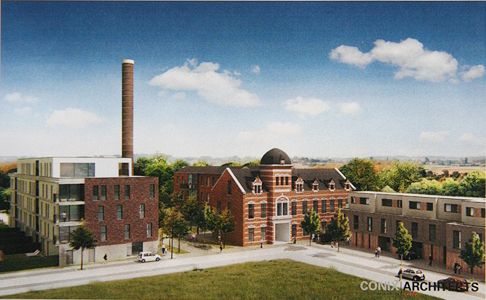 On the grounds of the former wool factory in the centre of Lot, CFE and Woonpunt Zennevallei (regional social housing department) will raise a 18.400 m² residential project.
Some of the original buildings, such a factory hall, the large chimney and the main portal will be preserved and fully integrated in this high quality, green and durable residential project.
Divided over 7 blocks, this site will consist of 21 houses, 105 apartments and 22 lofts, of which 12 houses and 43 apartments will be developed by the regional social housing department Woonpunt Zennevallei.
Both CFE and Woonpunt Zennevallei appointed CES for the technical engineering and EPB.
The first construction works got started in the spring 2013.
The technical engineering studies for the social housing development started this summer.
Client : CFE and Woonpunt Zennevallei
Architect : Conix Architects
External links: