Watersite Vilvoorde - De Molens
2013-08-29 15:30:45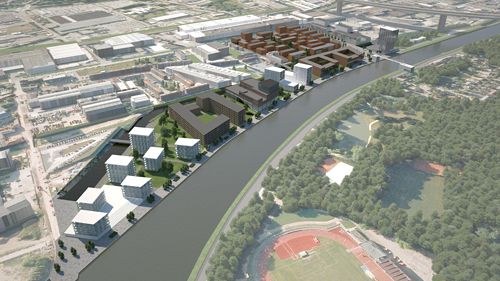 Part of the big urban renewal project called Watersite in the city of Vilvoorde, the project 'De Molens' will be located on the deserted business area situated at the Sluisstraat. This new city quarter will create new working, living and recreation space.

CES started in august 2013 the technical engineering studies for a low rise building of 4 floors high, next to the Park Drie Fonteinen, and alongside the river Zenne. This residential building will consist of 138 apartments.
CES was already involved in the first stage this urban renewal project Watersite, called 'Kanaalpark'. In 2008, CES was appointed by Virix for the technical engineering mission for a building of 60 apartments. This building is located next to the Europabridge, and its completion is foreseen at the end of 2013.
Client : Matexi
Architect : A2O Architecten
External links: