New Passive AXA Headquarters in Brussels
2013-08-30 15:20:53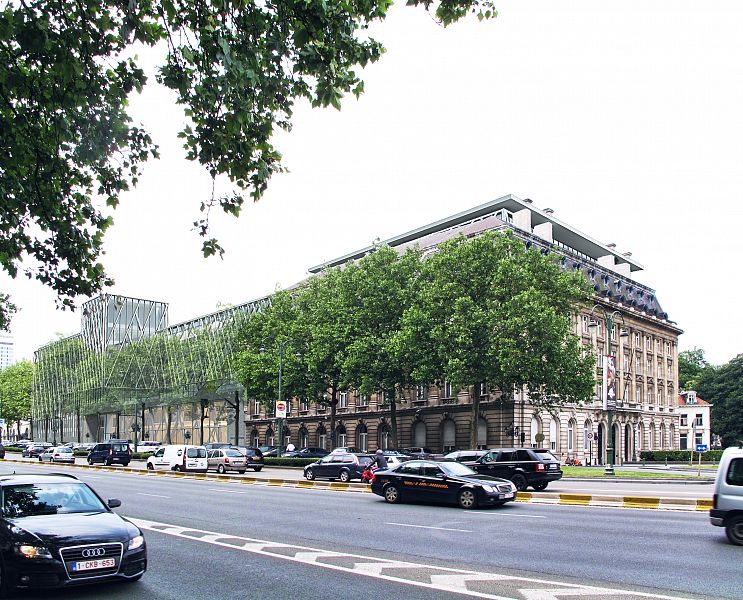 In 2017 Axa will move its headquarters from the green Brussels periphery to the financial, economical, and commercial center of the European capital. Axa will move into three neighbouring buildings situated at Trone and Regent.
The building on the right has got a classified and protected façade, and therefore will only be renovated and insulated from the inside as well as fit with new windows.
The building in the middle will be demolished and replaced with a totally new and modern looking building.
The building on the left will be renovated entirely, and will also get a new façade.
Thanks to many special technical equipment and installations , these three buildings will achieve the "passive building" label.
These technical measurements include:

A geothermal installation to provide 80% of the heating and 33% of the cooling production
An enclosed small cooling tower on the roof, also to provide cooling
A classic condensing boiler and high energy-efficiency boiler to cover the other 20% of the heating production
Climate ceilings to distribute cooling and heating
Triple layered glass windows
High energy performance illumination equipment, with motion or activity detection
High energy performance ventilation groups with heath recuperation
These new buildings will reduce the ecological footprint of AXA significantly.
Client : Axa Belgium
Architect : A2RC Architects
External links: