CES : winner I2C CONCEPT HEALTH CARE AWARD 2010
2010-10-22 15:44:17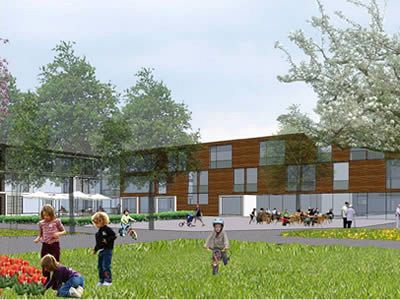 The RDBM/CES/VANRANSBEECK team won the prestigious I2C CONCEPT HEALTH CARE AWARD 2010 with their rest-home project called "sustainability … with the feet on the ground" in Mortsel. This award was one of the I2C HEALTH CARE AWARDS, assigned by a professional jury on October 15th 2010 during the Health Care trade fair.
The professional jury chose our project out of the numerous high quality projects submitted. The goal of this contest is to stimulate the innovation in the health care sector by showing the honorable ideas to the professional audience, and by awarding the most interesting ideas.
Our project has got a durable balance between People (social value), Planet (ecological value) and Profit (economical value).
We are very delighted and proud of this award, and we like to thank everybody for their support and friendship we received during this contest. We would also like to thank our clients for their confidence which allows us to win an award like this.
RDBM, CES, VANRANSBEECK and their teams.